We define travel differently. We create one-of-a-kind luxury travel experiences. At NZ Transfers, we don't just provide a transfer or tour; we strive to impress you – with our dedication and commitment for impeccable service. Whether you're planning a family vacation, honeymoon, solo journey or a trip, we will create an exceptional travel experience that will stay with you forever. We also offer the added services of Multilingual driver/ guides for our Non-English speaking guests.

Our services are totally focussed around your interests and schedules—they are designed and customised to be as unique as – YOU!!. So, whether it is Conferences, Functions or Corporate events - our expertise, knowledge and personal relationships – assists us to create a service - that keeps your requirements and interests at the forefront.

Our drivers are all vetted, fully endorsed by NZ Transport Agency and also hold police clearance certificates. WAIT there's more…… NZ Transfers & Tours has consistently been awarded a "5 Star" rating by NZ Transport Agency - under their Operator Rating System (ORS) – giving you the added security and peace of mind knowing that the vehicle and driving practices are safe. Our team has also been thru VIP's "induction program" and has been screened by the Department of Internal Affairs. We further assure you that all our services comply with the relevant regulations.

For our VVIP guests - We take confidentiality very seriously, understand the importance of your privacy and assure you that it will not be compromised. NZ Transfers & Tours is an approved service provider to VIP Transport Services - (Department of Internal Affairs) and has ample experience in providing services for VIP's/ N.G.O.G (Non Guest of Government).

Give us a call and we'll help you plan your NZ Trip.
NZ Transfers is not only committed to providing you with an unforgettable and inspiring trip, we're also committed to ensuring your happiness, safety and comfort throughout your time with us. When you travel with us, you can feel confident in knowing that we have all the expertise and knowledge to accommodate your wishes and needs. From the moment you get in touch with us, we will work to ensure that your journey with us is seamless, authentic, and beyond what you had imagined.

Our team of luxury travel specialists have ample experience in the travel industry, and our knowledge of New Zealand's most inspiring places is unrivalled. We are experienced, discerning, and believe that travel is one of life's ultimate joys—it never fails to thrill us, expand our perspectives, or fill us with wonder and gratitude. We know our beautiful kiwi culture intimately, and we would love to help you explore it.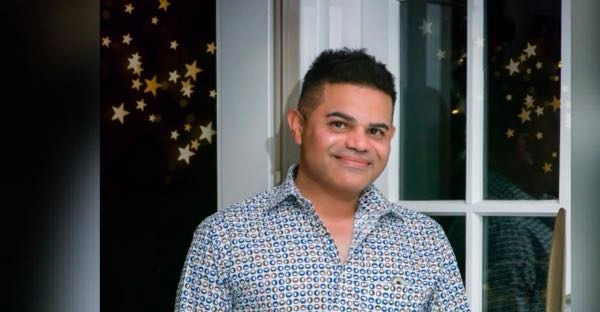 Oniel Handa - (Operations)
Born and raised as a "Delhiite", his passion for travel began when in 1995, after graduation, he planned a trip to Australia & New Zealand and fell in love with the beauty of Aotearoa. Oniel managed to parlay his passion into a career and founded Legend Tours. Under his leadership, the company has grown to be recognized, locally and internationally, by leaders in the private luxury travel industry. That success stems from the pioneering mentality that he brought to his early travels and then to the company he founded. Oniel was now ready to grow further and need a companion, so he introduced his good friend, Sandeep, to the industry, and now with an approach to offer the best possible to the industry, they joined hands and took over NZ Transfers - to fulfil the growing demand for a quality transport service and are set to offer bigger & better operations under one roof.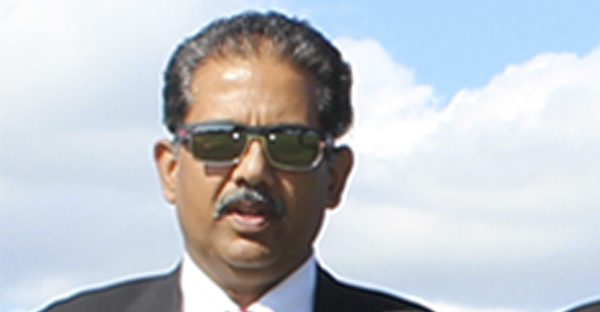 Sandeep Nath - (Sales and Marketing)
Sandeep is a successful entrepreneur who has ventured into the field of tourism for his love of travel and meeting new people. He holds an MBA in International Business and has over two and a half decades of experience in global strategic sales and marketing in various industries. He has travelled across the globe and finally made New Zealand his home for the past 16 years. With his business acumen Sandeep took the plunge to join the tourism industry and followed his passion and true love of travel. His love for the beauty of the country inspired him to share it with others from around the world. His personality makes people feel at ease and enjoy the whole experience of visiting a new country and making it memorable. So give in to your wanderlust and as Mark Twain said "Explore, Dream, Discover"- and collect moments and memories of a lifetime.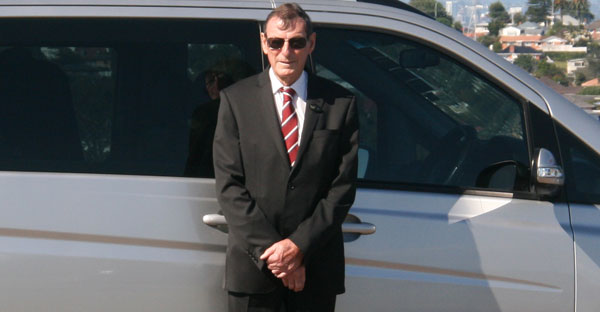 Ray Lyons
Ray is an Aucklander, and has successfully operated his own business before coming back to his first love – Driving, which ignited an indelible search for authentic travel. He knows how to provide a seamless experience, every time. Ray fills your travel with fun and adds the value of being an insider who can open doors to authentic Kiwi cultural immersion. As he always says, "Friendship begun on a transfer from the Airport".

When he is off the road, he is a big follower of Rugby League and enjoys country music.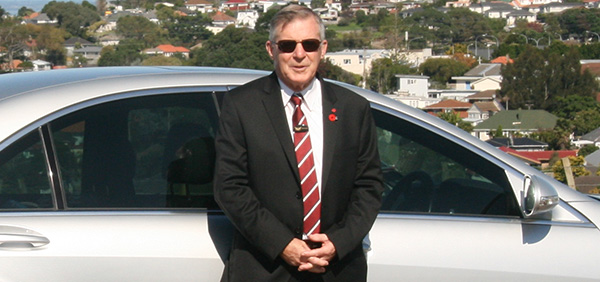 Richard Eaglestone
Richard is a local kiwi, brought up in Auckland and happily married with Helen Eaglestone. He has 3 children and 4 grandchildren. He successfully managed his own business for over 20 years. The couple love to travel and spend their holidays taking cycling tours in Europe/ USA. His love towards travel made him join the tourism industry, and for the past 9 years he has been working as a tour/guide. Whether it's an airport transfer or touring all over the North Island, he takes every opportunity to entertain and share his local knowledge with the guests.

He also enjoys incorporating his other interests, such as a game of Rugby. He is a life member of Auckland Rugby Referees Association and loves helping Referees whenever required.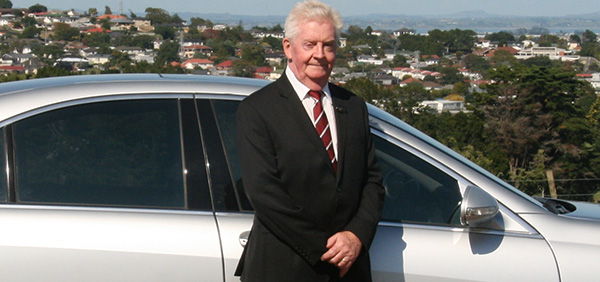 Mike O'Neill
Born and raised in Christchurch – our Garden city, Mike comes from a sales background. He is able to combine his skills with his personal passion for travel. Mike has over 14 years of experience in the travel industry and due to his extensive experience and knowledge; he can conduct tours or transfers in both the North & South Island in New Zealand.

For leisure, he enjoys fishing, gardening, amateur theatre and, of course, having fun with his grandchildren.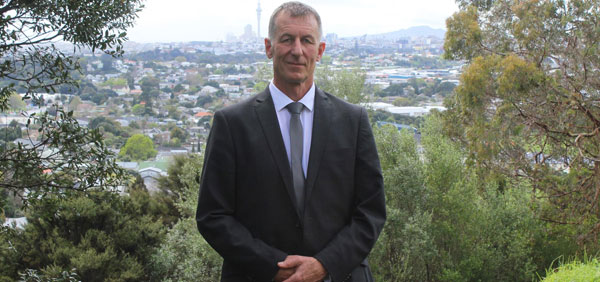 Renaud Stein
Born and educated in Germany, Renaud moved to the South-West of France in his mid-twenties, where he lived and worked for 14 years. There he met his Kiwi wife, having 3 children who all grew up speaking French, German & English. It wasn't easy for him to say goodbye to 'la joie de vivre' in France but after an extended holiday and travelling all over New Zealand he fell in love with the beauty and diversity of this country, finally moving to Auckland in 2003.

When he is not showing off New Zealand, he can be found in his garden, at the beach or you may want to join him in one of his many yoga classes he teaches around Auckland.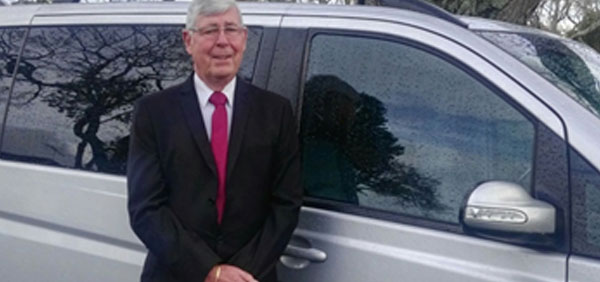 James Dealy
James Dealy was born, educated and lived in Wellington New Zealand. Moved to Auckland in the 70s was involved in his own businesses in New Zealand and South East Asia for many years. In 2000 joined tourism industry and since then busy looking after visitors all over the world.

He enjoys sharing his knowledge and driving around with you in his country New Zealand.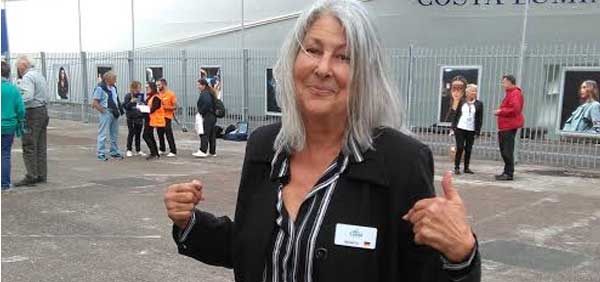 Renate Dealy
Renate Dealy, originally from Europe, has lived in Auckland for many years. Renate has embraced her adoptive country, seen it grow and change to be this amazing place at the bottom of our earth. Renate has been involved in tourism since the 80's and is very proud to show NZ to visitors.

Renate has taught English and German in Japan, Germany and New Zealand; Renate speaks English and German but has not mastered the complexity and beauty of Japanese.

Renate is passionate about travel, meeting people, music particularly opera, theatre, movies, eating around the world and the beaches of New Zealand.
Cancellation Policy
Cancellations received over a week before expected arrival date, will not incur any cancellation fees.
Cancellations received 48 hours or less, prior to arrival date, will incur a 50% cancellation fee.
Cancellations received on the arrival day will incur a 100% fee
No show clients will be charged in full for the services booked.
This cancellation policy will apply for all transfers, sightseeing trips and tours, As quoted at the time of the reservation.
Complaints
Although we have access to best practices and knowledge, but if any problem occurs while on holiday with us, please do not hesitate to notify us then and there so that we can make your transfers, Trips, tours more enjoyable.